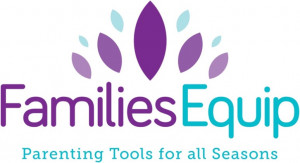 Parenting Tools for all Seasons
The aim of our Families Equip Parenting Course is to encourage and support parents in their important role through education and discussion of family issues in a relaxed and friendly environment. The course is run by trained facilitators and has been designed for today's families in our Australian context.
The course was updated in 2014 by the original author, Mrs Kate Pearse. It takes into account how adults learn best and how groups operate to their maximum potential. With these two issues in mind, the program consists of discussion times, small group work, multimedia presentations, personal reflection time and various activities. This is presented in a non-threatening atmosphere and all facilitators have been trained by MU Sydney. The course is uniquely Australian but has the benefit of information and skills that are recognised worldwide within parenting organisations.
Course evaluations have shown that everyone attending has appreciated the course and gone away with enhanced parenting skills.
If you would like a Families Equip course run in your parish, or if you would like to attend a course as a participant please contact Mrs Liz Hampel on 0439 869 702 or email landlhampel@gmail.com